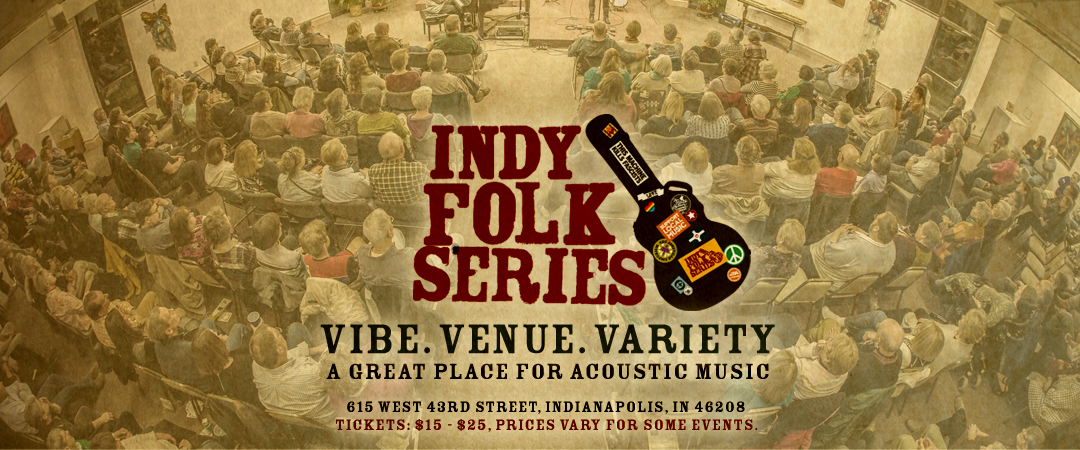 Bill Staines
Saturday May 12, 2018 at 7 p.m. (Doors to the lobby open at 6:15)
Bill Staines has played numerous times at the Indy Folk Series, and is among our most requested performers. For more than forty years, he has traveled back and forth across North America, singing his songs and delighting audiences at festivals, folksong societies, colleges, concerts, clubs, and coffeehouses. His music is a slice of Americana, reflecting with the same ease his feelings about the prairie people of the Midwest or the adventurers of the Yukon, the on-the-road truckers, or the everyday workers that make up this land.
Staines weaves a blend of gentle wit and humor into his performances and one reviewer wrote, "He has a sense of timing to match the best standup comic."
Our 2018/2019 Season will be announced on May 12, and we can't wait to share it with you.  Stay tuned, we think you'll be as excited as we are!
About the Indy Folk Series
If you know the Indy Folk Series, you know it's special: a listening room venue where the audience is up close and personal; where the vibe is real and the sound is magnificent.
The Indy Folk Series is an all-ages listening room venue featuring superb acoustics, art on the walls, and candles on the tables. Concerts are held in the performance space at the Unitarian Universalist Church of Indianapolis, our home since the series was founded in 2001.