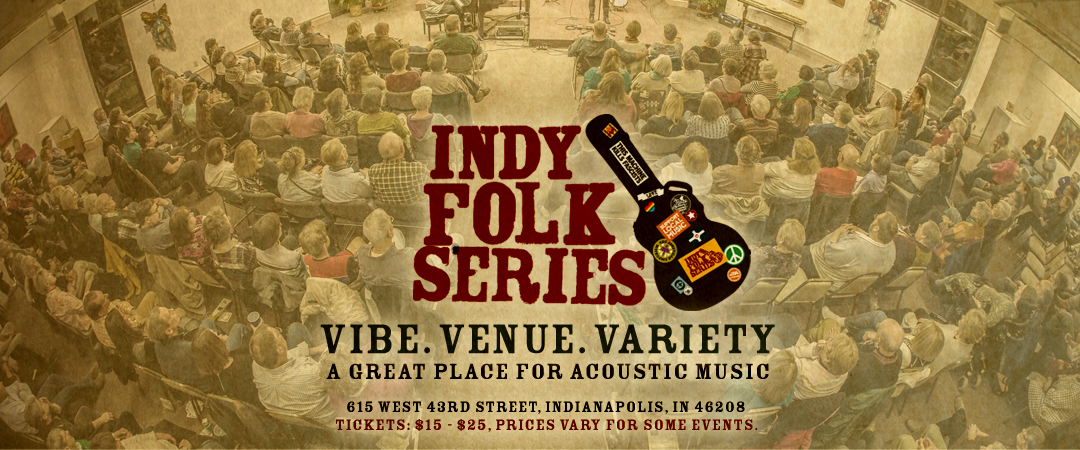 The Half Step Sisters
Saturday October 28, 2017 at 7 p.m. (Doors to the lobby open at 6:15)
Indianapolis favorites Katie Burk (fiddle on vocals) and Julia Conway (bass, ukulele and vocals) first joined musical forces in 2008 to develop their own take on the folk and acoustic roots music they both love.  These talented and engaging performers charm and delight audiences everywhere they play with their interesting arrangements and close vocal harmonies, and have recently focused on writing and recording their own original songs.
In 2012, The Half Step Sisters were chosen from among 1000 entries to appear on Garrison Keillor's A Prairie Home Companion. Performing as part of the Duets Competition, the duo wowed the audience and took home third place!
Open Mic Night Benefit
November 25, 2017
Krista Detor & Tim Grimm
December 16, 2017
Moors & McCumber
January 20, 2018
Edie Carey
February 17, 2018
Ben Bedford
March 10, 2018
Annie & Rod Capps Band
April 21, 2018
Bill Staines
May 12, 2018
About the Indy Folk Series
If you know the Indy Folk Series, you know it's special: a listening room venue where the audience is up close and personal; where the vibe is real and the sound is magnificent.
The Indy Folk Series is an all-ages listening room venue featuring superb acoustics, art on the walls, and candles on the tables. Concerts are held in the performance space at the Unitarian Universalist Church of Indianapolis, our home since the series was founded in 2001.