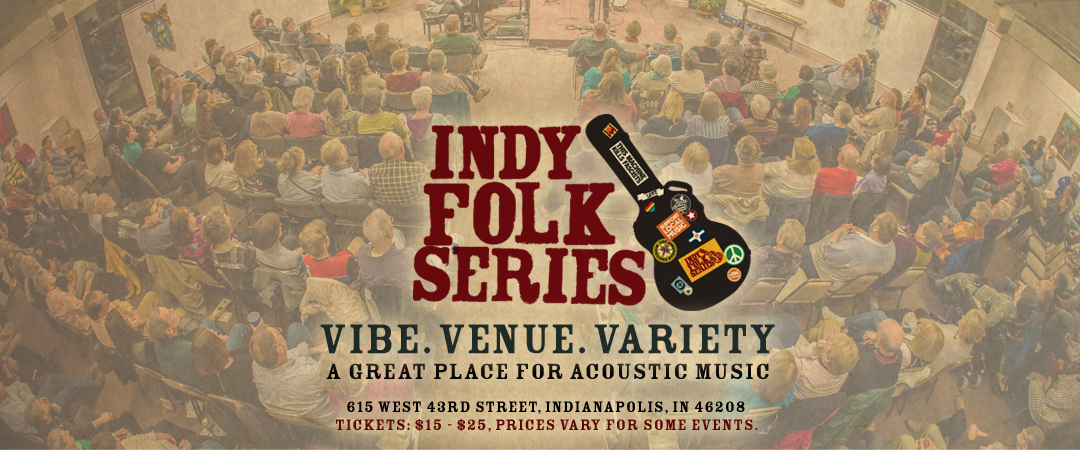 Heather Styka & Friends
Award-Winning Songwriters in the round
featuring Wes Collins and Clint Alphin
Saturday, September 24, 2016 at 7 p.m.
(Doors to the lobby open at 6:15)
Heather Styka, Wes Collins, and Clint Alphin met swapping songs around campfires as finalists in the Kerrville Folk Festival's venerated "New Folk" competition, a Texas songwriting contest whose former finalists include Lyle Lovett, Nancy Griffith, Steve Earle, and John Gorka. United by an instinct for honest and thoughtful songwriting, Heather, Wes, and Clint collaborate with harmonies and guitar. Heather Styka, who hails from Chicago, is our returning "All-Star" player; in 2014 she captivated the Indy Folk Series audience with her engaging songs and sweet voice. Wes Collins, a native of North Carolina, has gained recognition for innovative and image-rich writing. Clint Alphin, a North Carolinian who now hangs his hat in Nashville, blends country, folk, and bluegrass in tunes that are equally melodic, honest, and insightful.
Upcoming Concerts
Saturday, October 15, 2016 – Red Tail Ring
Saturday, November 15, 2016 – Open Mic Night Benefit
Saturday, December 17, 2016 – Tim Grimm & Krista Detor
Saturday, January 21, 2017 – Hogeye Navvy & Irish Arts Indy
Saturday, February 18, 2017 – Dennis Stroughmatt et l'Esprit Creole
Saturday, March 18, 2017 – Harpeth Rising
Saturday, April 8, 2017 – Joe Crookston
Saturday, May 6, 2017 – Carrie Newcomer
About the Indy Folk Series
If you know the Indy Folk Series, you know it's special: a listening room venue where artists deliver their best work and the audience is up close and personal; where the vibe is real and the sound is magnificent.
For fifteen years we've brought you the best of local, regional, and national artists. In celebration of our Sweet 16th Season, we welcome some of your favorite performers back to our stage to reconnect with old friends, share new songs, and leave you with vibrant, lasting memories.