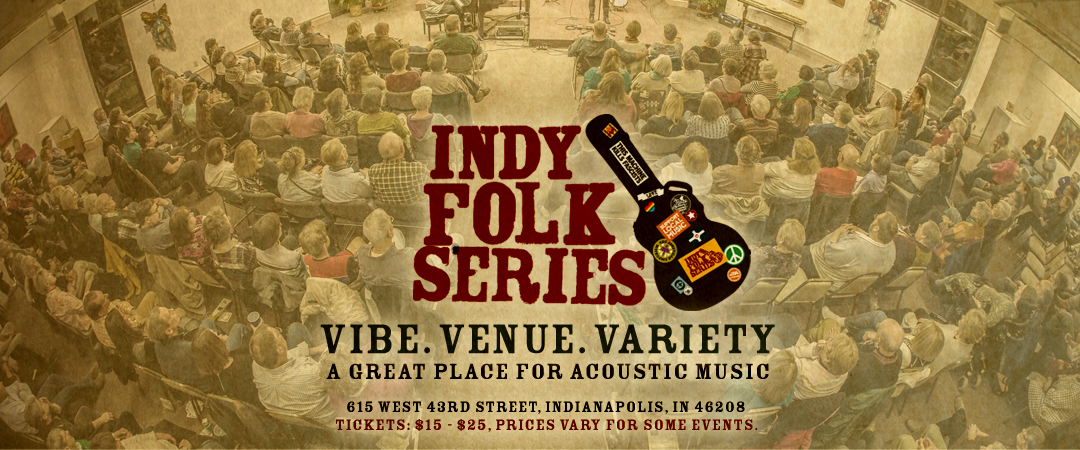 New Augusta Bluegrass Band
Saturday September 30, 2017 at 7 p.m. (Doors to the lobby open at 6:15)
A vibrant mix of Bill Monroe style tunes, newgrass, swing, old-time, inventive originals, and a few surprising covers.
The story of New Augusta Bluegrass Band begins in May of 2008 when bluegrass pals Dave Schroeder (guitar), Lisa Wagoner (upright bass), and John Gates (mandolin) came together for a pick-up gig – and never looked back!  Joined by multi-instrumentalist Roger Banister and Brian Lappin on banjo, this five-piece Central Indiana ensemble of talented pickers and singers continues to pursue their mutual interest in exploring virtually any genre to augment their core bluegrass repertoire, with selections from newgrass, jazz, old-time, old country, rock'n'roll, and Celtic regularly making the set list.
The band's playful approach, balanced by their reverence for the bluegrass tradition, is a hallmark of New Augusta Bluegrass Band's performances.  In fact, it's often hard to tell who's having more fun – the band or the audience!
The Half Step Sisters
October 28, 2017
Open Mic Night Benefit
November 25, 2017
Krista Detor & Tim Grimm
December 16, 2017
Moors & McCumber
January 20, 2018
Edie Carey
February 17, 2018
Ben Bedford
March 10, 2018
Annie & Rod Capps Band
April 21, 2018
Bill Staines
May 12, 2018
About the Indy Folk Series
If you know the Indy Folk Series, you know it's special: a listening room venue where the audience is up close and personal; where the vibe is real and the sound is magnificent.
The Indy Folk Series is an all-ages listening room venue featuring superb acoustics, art on the walls, and candles on the tables. Concerts are held in the performance space at the Unitarian Universalist Church of Indianapolis, our home since the series was founded in 2001.