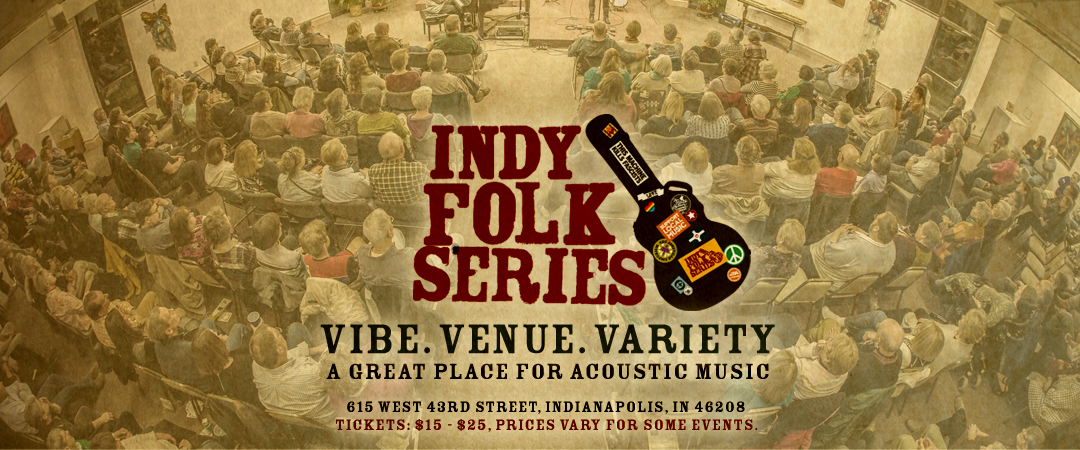 Moors & McCumber
Saturday, January 18, 2020 at 7 p.m.
Doors to the lobby open at 6:15
Tickets available now
$15 in advance
$20 at the Door
Student/Senior discount
Returning favorites tot he Indy Folk Series stage, James Moors and Kort McCumber grew up in different places and listening to different kinds of music – classical, rock, bluegrass, you name it. But when they met ten years ago they knew they'd found something golden. Since then, they've been cultivating their wide-ranging musical influences in songs that delve into love and life through haunting lyrics, soaring harmonies, and dazzling instrumental proficiency.
As Grammy award-winning producer Lloyd Maines puts it, "These guys should be playing every major festival in the country. They bring it all to the stage and deliver it in a big way."
About the Indy Folk Series
If you know the Indy Folk Series, you know it's special: a listening room venue where the audience is up close and personal; where the vibe is real and the sound is magnificent.
The Indy Folk Series is an all-ages listening room venue featuring superb acoustics, art on the walls, and candles on the tables. Concerts are held in the performance space at the Unitarian Universalist Church of Indianapolis, our home since the series was founded in 2001.