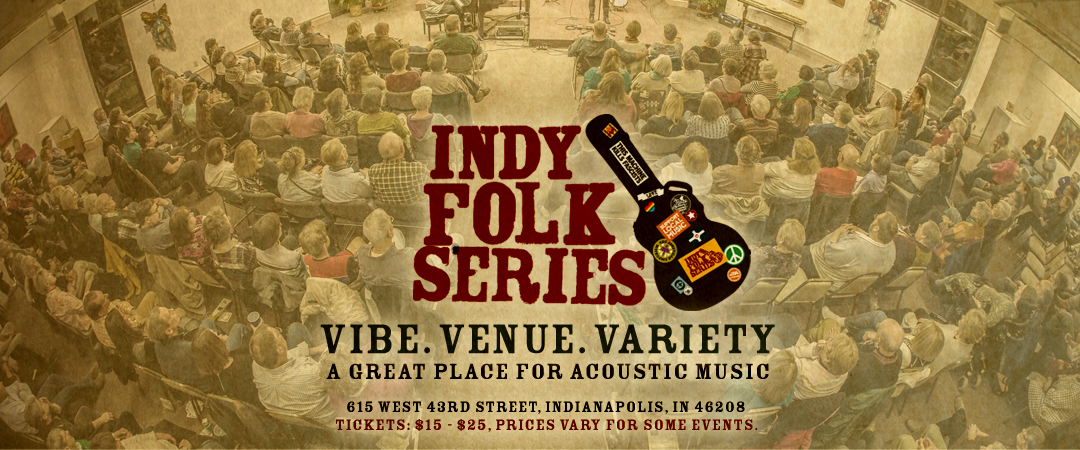 Flatland Harmony Experiment
Saturday, October 20, 2018 at 7 p.m.
Doors to the lobby open at 6:15
Tickets
$15 in advance
$20 at the door
Student/Senior discount
Flatland Harmony Experiment is a high-octane three piece vocally driven string band based right here in Indianapolis.  Their music and stage show drips with intensity and passion and it is easy to tell they love what they do. The trio trades lead vocal and lead instrumental responsibilities through a large and diverse original musical pallet. The instrumental mix of mandolin, banjo, and upright bass allows ample space for musical experimentation and expression.  You can expect Flatland Harmony Experiment's original music to flow from tunes that echo the founding roots of bluegrass to progressive gypsy and all places in between. Conscious lyrics, a thread of harmony, and instrumental virtuosity permeates all of the original music of the Flatland Harmony Experiment.
Dennis Stroughmatt Western Swing
Buffalo Wabs & the Price Hill Hustle
About the Indy Folk Series
If you know the Indy Folk Series, you know it's special: a listening room venue where the audience is up close and personal; where the vibe is real and the sound is magnificent.
The Indy Folk Series is an all-ages listening room venue featuring superb acoustics, art on the walls, and candles on the tables. Concerts are held in the performance space at the Unitarian Universalist Church of Indianapolis, our home since the series was founded in 2001.