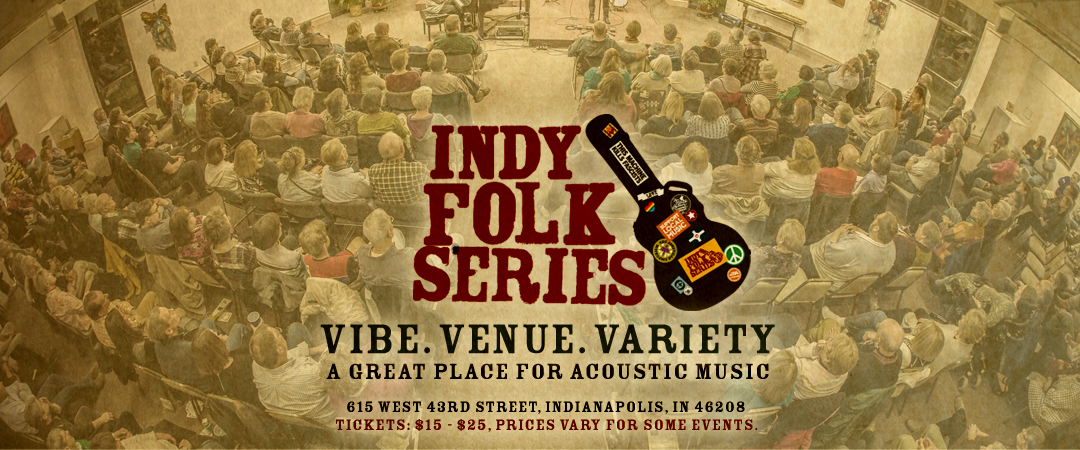 CARRIE NEWCOMER
Community Connections and Room at the Table Concert
Saturday, January 30, 8pm EST
Join Carrie Newcomer for a midwinter evening of new and favorite songs. After claiming your Mandolin ticket you can request songs in the Mandolin chat function for this show!
Livestream Concert via Mandolin
Ticketed Event
Single Viewer: $20
Family/Household: $30
Described as a "prairie mystic" by the Boston Globe and "a soaring songstress" by Billboard, Carrie Newcomer is a Grammy winning songwriter, recording artist, performer and educator. Weaving her life and her art together – with music, community activism, and personal concerns all playing a role – Newcomer's music explores the intersection of the spiritual and the daily, the sacred and the ordinary. With a keen ability for observation, she has attracted a devoted following with a voice as rich as dark chocolate, exquisite melodies, and an irreverent yet spiritual view of the world.
 
Raised in Indiana, Carrie lives in the woods outside Bloomington with her husband Robert and two shaggy rescue dogs. True to her Midwestern roots, she has a big garden and cans salsa in the summer.
About Mandolin and how to view the concert
oThe Mandolin streaming service offers high-quality production, with gorgeous visual and sound quality. Mandolin is directly accessible via an internet browser on your smartphone, tablet or computer.
Step 1: Create Your Mandolin Account
After you purchase a ticket, you will receive an email with a sign-up link to create your account at watch.mandolin.com. Please note: you will need to create your Mandolin account using the same email address you used to purchase your ticket. Once you've created your account, you will see your show(s) in the "My Shows" section of your account.  You will need to claim your ticket, and once you have claimed your ticket, you can log in and put comments in the chat line to request a song in advance of the show. 
Step 2: Access Your Livestream
On the day of your show, go to watch.mandolin.com on the device that you'll be watching the livestream on, and sign into your Mandolin account. Once you've signed in, click the "WATCH SHOW" button on your show at the scheduled concert time to open up the livestream, then click "START THE SHOW".
Need help setting up your account? 
Getting started with Mandolin:  https://mandolin.drift.help/category/getting-started/
Or send an email help@mandolin.com.  Live help from Mandolin will also be available during the concert! 
With deep regret, we must share the news that due to the ongoing pandemic, we do not intend to hold any in-person concerts at our regular location, the Unitarian Universalist Church of Indianapolis, through at least May 2021, meaning that our entire 2020/2021 Season will need to be re-imagined in some form or fashion. There are many, many reasons for this, but our primary concern is for the health of our audience, performers, and volunteers.
We are, of course, actively seeking other options to bring music to our audience!  We are currently working with several of the performers scheduled for our 2020/2021 Season to perform online concerts, and will annouce details as they become available.  As an all-volunteer organization, our Board has been busy dealing with the complexities of navigating the "new normal" in our personal lives, and have had limited time to take a deep dive into some of the new technologies related to presenting online concerts.   But we are learning, we are open to new ideas, and we are taking advantage of opportunities when possible. 
Finally, we have not ruled out the possibility of outdoor events, weather permitting, although that presents a whole new set of challenges.
Rest assured, we will let you know when we have details about upcoming events, either virtual or in-person!  We miss your smiling faces and we miss the experience of live music in a shared space.  Stay safe until we meet again.
Your Indy Folk Series Board of Directors,
Joe Smiddie-Brush, President
Phil Slates, Vice President
Brenda Crowe, Secretary
Joanne Smiddie-Brush, Treasurer
Pam Greene
Carla Koertge Cote
Carla Slates
Sylvia Payne
Mark Kevitt
SONGWRITER CHALLENGE 2020 WINNERS
The Eagle Creek Folk Festival, sponsored by Central Indiana Folk Music & Mountain Dulcimer Society, is an annual free music festival,  normally held on the second weekend of June held at Eagle Creek Marina in Indianapolis, Indiana.   2020 would have marked the 46th year, however, the festival had to be cancelled due to the ongoing pandemic.
In 2018, the ECFF began sponsoring a songwriting challenge.  This year, the Indy Folk Series managed the event online. The writing prompt was "If not now, when?"  Songwriters from all over the state submitted some great music.  The top five songwriters, in alphabetical order, are:
John Gilmore 
Mario Joven
Piper Murphy
Katherine Deane Nagy
Chris Wolf
To view videos of ALL FIVE winning entries, click the YouTube link. 
To hear audio of all the entries, visit our Sound Cloud page.
Congratulations to these fine writers, and a big thanks to all the songwriters who entered. Who knows, we might do this again next year.
About the Indy Folk Series
If you know the Indy Folk Series, you know it's special: a listening room venue where the audience is up close and personal; where the vibe is real and the sound is magnificent.
The Indy Folk Series is an all-ages listening room venue featuring superb acoustics, art on the walls, and candles on the tables. Concerts are held in the performance space at the Unitarian Universalist Church of Indianapolis, our home since the series was founded in 2001.