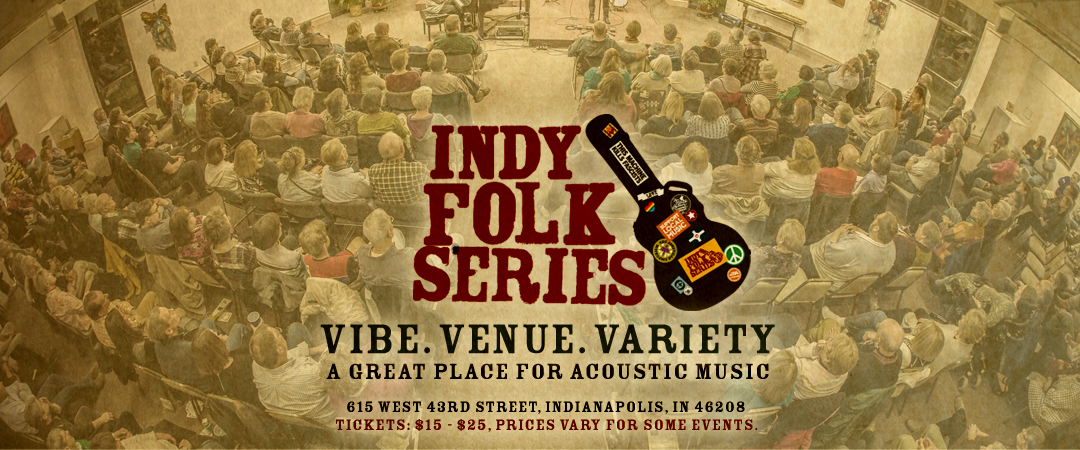 Indy Folk Series Songwriter Showcase
Livestream via Zoom
Two Concerts: February 27 and March 6, both at 7pm EST
Our Songwriter Showcase will feature five top-notch Indiana songwriters, over two nights, via Zoom.
Last summer, the Indy Folk Series, in partnership with the Eagle Creek Folk Festival, sponsored a songwriting competition.  The writing prompt was "If not now, when?"  Songwriters from all over the state submitted some great music. 
The Eagle Creek Folk Festival, sponsored by Central Indiana Folk Music & Mountain Dulcimer Society, is an annual free music festival,  normally held on the second weekend of June held at Eagle Creek Marina in Indianapolis, Indiana.   2020 would have marked the 46th year, however, the festival had to be cancelled due to the ongoing pandemic.
To view videos of ALL FIVE winning entries, click the YouTube link.
Saturday Feb. 27
Mario Joven
John Gilmore
Chris Wolf
Advance Registration Required
There is no charge to attend either showcase, however advance registration is required. Register for one or both!  Once you have registered you will receive an email with more information and a link to join the Zoom event.
Zoom is free, interactive, and easy to use!  If you need help with registration or with Zoom, please contact us via email: IndyFolkSeries@gmail.com.
Saturday March 6
Piper Murphy
Katherine Nagy
With deep regret, we must share the news that due to the ongoing pandemic, we do not intend to hold any in-person concerts at our regular location, the Unitarian Universalist Church of Indianapolis, through at least May 2021, meaning that our entire 2020/2021 Season will need to be re-imagined in some form or fashion. There are many, many reasons for this, but our primary concern is for the health of our audience, performers, and volunteers.
We are, of course, actively seeking other options to bring music to our audience!  We are currently working with several of the performers scheduled for our 2020/2021 Season to perform online concerts, and will annouce details as they become available.  As an all-volunteer organization, our Board has been busy dealing with the complexities of navigating the "new normal" in our personal lives, and have had limited time to take a deep dive into some of the new technologies related to presenting online concerts.   But we are learning, we are open to new ideas, and we are taking advantage of opportunities when possible. 
Finally, we have not ruled out the possibility of outdoor events, weather permitting, although that presents a whole new set of challenges.
Rest assured, we will let you know when we have details about upcoming events, either virtual or in-person!  We miss your smiling faces and we miss the experience of live music in a shared space.  Stay safe until we meet again.
Your Indy Folk Series Board of Directors,
Joe Smiddie-Brush, President
Phil Slates, Vice President
Brenda Crowe, Secretary
Joanne Smiddie-Brush, Treasurer
Pam Greene
Carla Koertge Cote
Carla Slates
Sylvia Payne
Mark Kevitt
About the Indy Folk Series
If you know the Indy Folk Series, you know it's special: a listening room venue where the audience is up close and personal; where the vibe is real and the sound is magnificent.
The Indy Folk Series is an all-ages listening room venue featuring superb acoustics, art on the walls, and candles on the tables. Concerts are held in the performance space at the Unitarian Universalist Church of Indianapolis, our home since the series was founded in 2001.