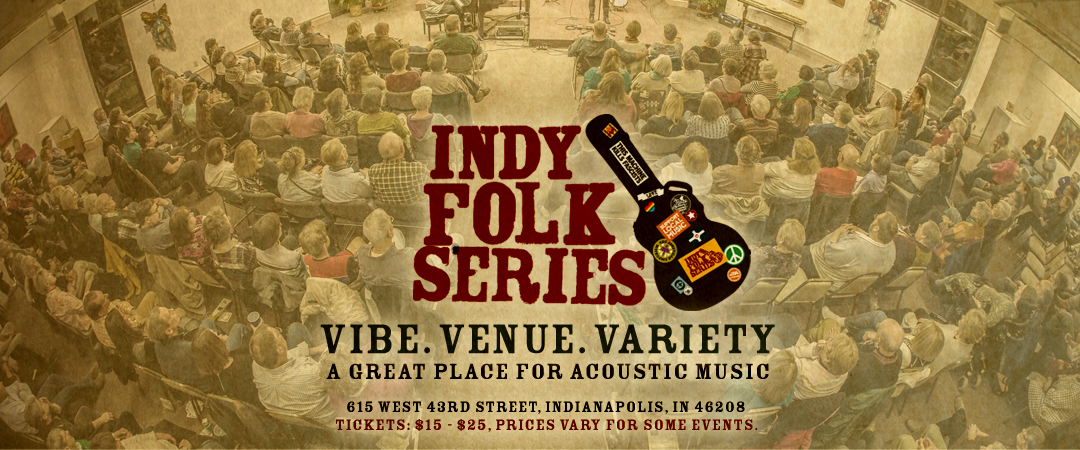 Krista Detor and Tim Grimm
THIS EVENT IS SOLD OUT!
Saturday, December 15, 2018 at 7 p.m.
Doors to the lobby open at 6:15
Tickets
Tickets went on sale November 1, and were sold out by November 28,
Tim Grimm and Krista Detor have each performed multiple times at the Indy Folk Series — solo, with their bands, and for the past several years together at our very popular Holiday concerts. Join us for a magical evening with two amazing singer-songwriters, served up with a side of Holiday cheer!
TIM GRIMM is a bit of a Renaissance man in the performing arts world. For the past 15 years he has blended his love for songwriting and travel with acting in theatre, film and television. He has composed music for the theatre, most recently the wildly successful Finding Home: Indiana at 200 at the Indianapolis Repertory Theatre. His most recent release, A Stranger in This Time hit the top of the Folk DJ charts for two months in a row in early 2017.
KRISTA DETOR is a pianist and singer-songwriter whose music defies easy categorization. With her expressive, sultry voice, artful song crafting, and intelligent, heartfelt lyrics, Krista's performances paint mental pictures of mystery and wonder that you wont soon forget. Based in in Bloomington, she tours extensively throughout the U.S., Germany, Ireland and the Netherlands.
Dennis Stroughmatt Western Swing
Buffalo Wabs & the Price Hill Hustle
About the Indy Folk Series
If you know the Indy Folk Series, you know it's special: a listening room venue where the audience is up close and personal; where the vibe is real and the sound is magnificent.
The Indy Folk Series is an all-ages listening room venue featuring superb acoustics, art on the walls, and candles on the tables. Concerts are held in the performance space at the Unitarian Universalist Church of Indianapolis, our home since the series was founded in 2001.