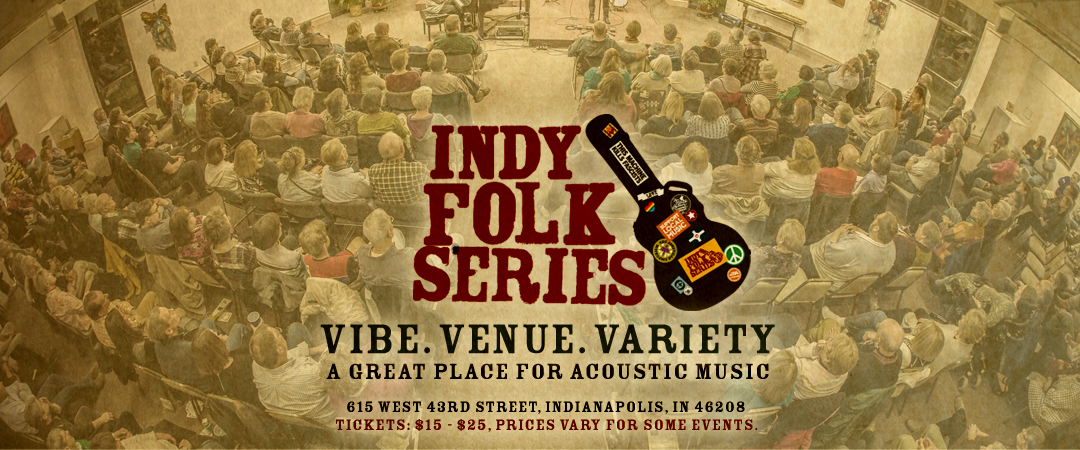 Songwriter Challenge: What Now?
SONGWRITER CHALLENGE:  What Now?
Entries due by August 14
The Eagle Creek Folk Festival (ECFF), sponsored by the non-profit Central Indiana Folk Music Society, is an annual free music festival held at Eagle Creek Park in Indianapolis, Indiana. Normally it is held the second weekend in June, however, this year it has been moved to September 18, 2021. 
In 2018, the ECFF began sponsoring a songwriting challenge.  We're happy to announce that this tradition carries on, sponsored by the Indy Folk Series.  The challenge is open to members of the Central Indiana Folk Music Society, as well as any songwriter with a demonstrable connection to Indiana.
Songwriters are asked to submit one original song based on the theme "What now?"  This is not a word prompt, the phrase does not have to appear in the song.  There are myriad ways you could approach this.  For example, "First the pandemic, what now?" Or perhaps, "I've lived through this, what now?" You decide how the theme speaks to you. Our judges will review each song based on the theme and the strength of the songwriting. The top three entries will receive $100 apiece, awarded by the Indy Folk Series, There is no entry fee.
Winners will be invited to perform their song at the Eagle Creek Folk Festival on September 18. 
Please review these rules & information carefully before applying!
The theme is "What Now?"

 (These specific words do not need to appear in the song, although they can.) 

Top three entries will each receive $100, awarded by the Indy Folk Series.
Song to be submitted under the songwriter's name. No band names.
Do not submit any lead sheets, lyrics, bios, or pictures.
Each contestant may submit only one song.
The first 50 submissions, based upon received date, will be considered.
The song must be less than five minutes in length.
Songs must be original, written and performed by the contestant.
At least one acoustic instrument must be included in any song.  Electric and electronic instruments – including loops are allowed, but the acoustic instrument must be clearly heard.
Songs will be reviewed by a panel of judges selected by the Indy Folk Series. This is primarily a songwriting competition, so although performance is important, it's not necessarily the most important factor in judging. Songs will be ranked by each judge, based upon the following criteria:

Originality with Use of Theme
Engaging Lyrics, Creative Use of Language
Effective and Memorable Melody
Overall Songwriting Technique

Songs may be submitted by any songwriter with a demonstrable connection to Indiana.
To apply, complete the online entry form by August 14, 2021. After you have completed the entry form, submit your song as an MP3 using the instructions provided in the entry form.  
Contestants will be notified by email by September 5 if their song was ranked in the top three.
If you are unable to complete the entry form online, or are unable to submit your song as an MP3, contact us at IndyFolkSeries@gmail.com and we will make alternate arrangements.
In addition to the $100 prize, each winning contestant will be asked to submit a video of their song to be included on the Indy Folk Series YouTube channel and be offered the opportunity to perform at he Eagle Creek Folk Festival on September 18. In addition, there may be an opportunity to perform at the Indiana Folk Music Society Meeting.
Indy Folk Series plans to present our regular season: September 2021 – May 2022!
It is our fervent hope that we will be able to present limited capacity IN-PERSON events, with considerable safety measures, at our normal location. In addition, we intend to present most concerts via high-quality livestream, so that audience members will be able to choose, in advance of each concert, whether they wish to attend in-person or view the concert remotely.
Sarah Grain & the Billions of Stars
9/25/21
New Augusta Bluegrass Band
10/16/21
Krista Detor and Tim Grimm
12/11/21
Dennis Stroughmatt Western Swing
1/15/22
Sons of the Never Wrong
3/19/21
Many aspects of our 2021/2022 Season have been delayed due to the uncertainties surrounding the pandemic.  Information ahout how to reserve tickets and other details will be coming soon.  We miss you all and can't wait to see you again! 
About the Indy Folk Series
If you know the Indy Folk Series, you know it's special: a listening room venue where the audience is up close and personal; where the vibe is real and the sound is magnificent.
The Indy Folk Series is an all-ages listening room venue featuring superb acoustics, art on the walls, and candles on the tables. Concerts are held in the performance space at the Unitarian Universalist Church of Indianapolis, our home since the series was founded in 2001.