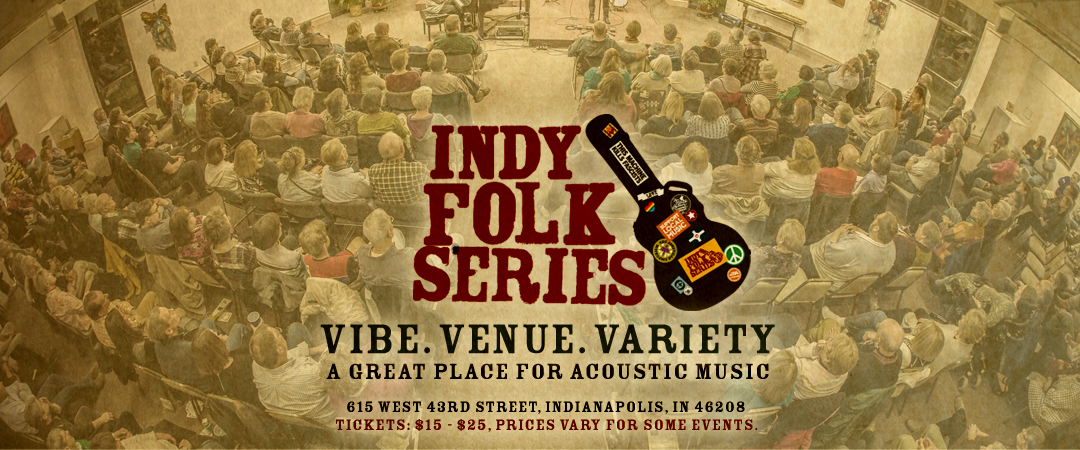 VIRTUAL PRIVATE SHOWCASE October 21
Indy Folk Series is proud to present a "Virtual Private Showcase" during what would have been the annual Folk Alliance Region Midwest Gathering.  In order to attend a Private Showcase, you'd normally get to travel to a Midwest city and stay awake until 2:00 am. But we're bringing this experience right to you in the comfort of your home, at a more convenient time.
Tune in on Wednesday October 21, 10:30 pm EDT for three great performers!
Live via Zoom
There is no charge to attend the showcase, however advance registration is required. The virtual "doors" will open at 10:15 pm, giving everyone a few minutes to get settled in, and the performances will begin at 10:30.
Zoom is free, interactive, and easy to use!  Once you have registrered, you will receive a confirmation with more information.  If you need help with registration, or with Zoom, please contact us via email: IndyFolkSeries@gmail.com.
Sean Miller is up first. A Petoskey-born Northern Michigander, Sean grew up surrounded by music. He first picked up the guitar, his main instrument, at the age of 16 and taught himself to play with influences ranging from Gregory Alan Isakov to Tom Petty and John Mayer to Dave Matthews. He is currently also working on a full-length studio album. This past year Miller performed in the performance lane and in multiple private showcases at Folk Alliance Regional Midwest in Grand Rapids, Michigan.
Next up is Virginia Kathryn. In 2012, she started performing in coffeehouses and restaurants. Over the years, she has produced original compositions for local filmmakers and videographers, recorded medieval music for a traveling museum exhibit, and played her original music at house concerts and neighborhood venues. Her debut album, Vintage Sepia, was released in June 2018. She is currently working on her second album, Restless Young Thing, and planning for an independent release in 2021.
Finally, we round out the showcase with Jon Shain. Jon grew up in Haverhill, Massachusetts, a Merrimack River mill-town. He's a veteran singer-songwriter who's been turning heads for years with his words, his fiery acoustic guitar work, and his evolved musical style; combining improvised piedmont blues with bluegrass, swing, and ragtime. The last few years have seen Shain headlining listening rooms on the East Coast, in the Midwest, and in Europe, as well as opening shows for John Hiatt, Keb' Mo', Little Feat, and others. Shain's most recent solo disc was released in January 2018. Shain's newest release is the gorgeous roots album, "Tomorrow Will Be Yesterday Soon" recorded along with long-time collaborator FJ Ventre.
2020/2021 SEASON ANNOUNCEMENT
Many of you have been awaiting information about the 2020/2021 Indy Folk Series Season. 
With deep regret, we must share the news that due to the ongoing pandemic, we do not intend to hold any in-person concerts at our regular location, the Unitarian Universalist Church of Indianapolis, through at least May 2021, meaning that our entire 2020/2021 Season will need to be re-imagined in some form or fashion. There are many, many reasons for this, but our primary concern is for the health of our audience, performers, and volunteers.
We are, of course, actively seeking other options to bring music to our audience!  We are currently working with several of the performers scheduled for our 2020/2021 Season to perform online concerts, although we do not have any details at this time.  As an all-volunteer organization, our Board has been busy dealing with the complexities of navigating the "new normal" in our personal lives, and have had limited time to take a deep dive into some of the new technologies related to presenting online concerts.   But we are learning, we are open to new ideas, and we are taking advantage of opportunities when possible. 
Finally, we have not ruled out the possibility of outdoor events, weather permitting, although that presents a whole new set of challenges.
Rest assured, we will let you know when we have details about upcoming events, either virtual or in-person!  We miss your smiling faces and we miss the experience of live music in a shared space.  Stay safe until we meet again.
Your Indy Folk Series Board of Directors,
Joe Smiddie-Brush, President
Phil Slates, Vice President
Brenda Crowe, Secretary
Joanne Smiddie-Brush, Treasurer
Pam Greene
Carla Koertge Cote
Carla Slates
Sylvia Payne
Mark Kevitt
SONGWRITER CHALLENGE 2020 WINNERS
The Eagle Creek Folk Festival, sponsored by Central Indiana Folk Music & Mountain Dulcimer Society, is an annual free music festival,  normally held on the second weekend of June held at Eagle Creek Marina in Indianapolis, Indiana.   2020 would have marked the 46th year, however, the festival had to be cancelled due to the ongoing pandemic.
In 2018, the ECFF began sponsoring a songwriting challenge.  This year, the Indy Folk Series managed the event online. The writing prompt was "If not now, when?"  Songwriters from all over the state submitted some great music.  The top five songwriters, in alphabetical order, are:
John Gilmore 
Mario Joven
Piper Murphy
Katherine Deane Nagy
Chris Wolf
To view videos of ALL FIVE winning entries, click the YouTube link. 
To hear audio of all the entries, visit our Sound Cloud page.
Congratulations to these fine writers, and a big thanks to all the songwriters who entered. Who knows, we might do this again next year.
About the Indy Folk Series
If you know the Indy Folk Series, you know it's special: a listening room venue where the audience is up close and personal; where the vibe is real and the sound is magnificent.
The Indy Folk Series is an all-ages listening room venue featuring superb acoustics, art on the walls, and candles on the tables. Concerts are held in the performance space at the Unitarian Universalist Church of Indianapolis, our home since the series was founded in 2001.